Little common sense is required to see just how misled and twisted our civilization has become since creation, so for more outright lies, just go to church and pay the tithes for custom lies billions believe– "or" listen to government lies worldwide, or for even more lies, listen to the bought and controlled media that feeds nothing but lies everywhere on this earth. Want the truth? Just ask the father of lies all believe, especially today's Christianity that has been so misled that their narrow minds have no room for rough truth — but rather smooth lies, uplifting lies, happy lies with promising lies!!
View what follows, then think. Think what corrupt government has been doing to America very many decades. Think of religious deception worldwide according to the Bible believers don't believe. Think what will happen when massive inflation strikes. Think of what the coming years of affliction will be like. Think about the signs of the times for America and this world in Matthew 24:4-14
Fight against Maduro turns dirty with faeces-filled bottles dubbed 'Poopootov cocktails'
The fight against President Nicolas Maduro's government is getting increasingly dirty as protesters fling bottles and bags of human excrement at riot police officers in Caracas. The latest weapon in the fight for democracy in Venezuela is the "Poopootov cocktail" – a play on the Molotov cocktail.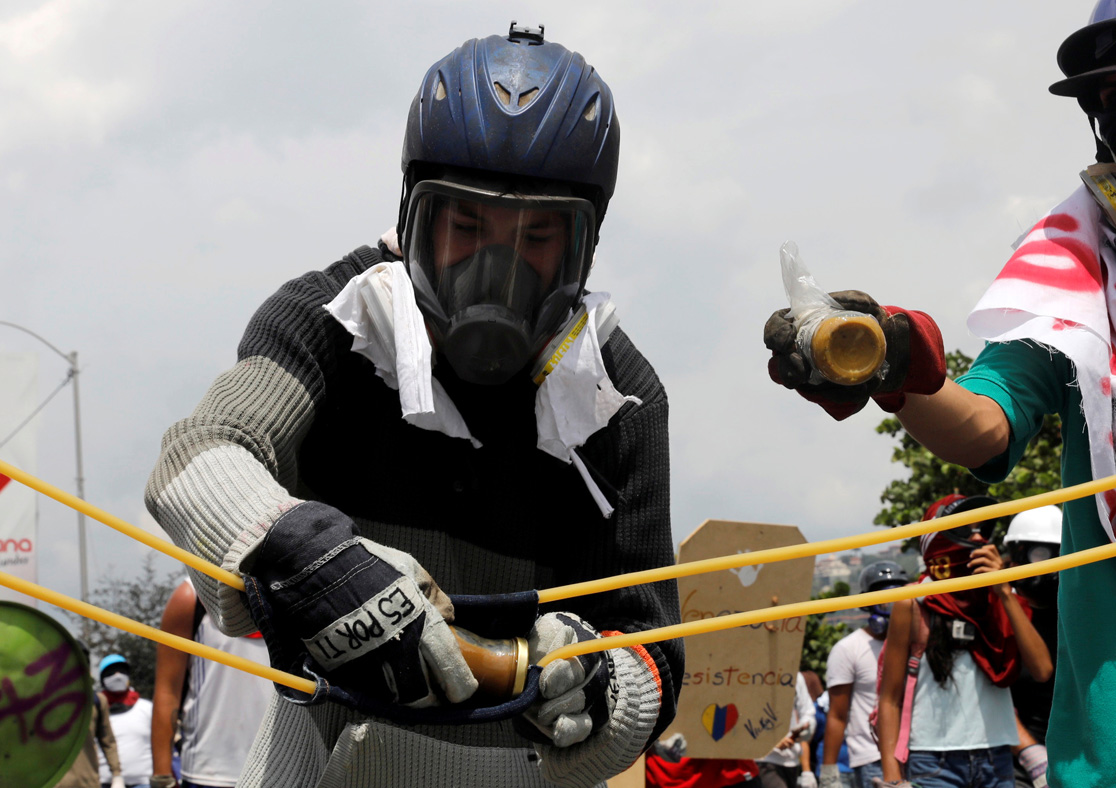 Soldiers and riot police fired tear gas and water cannons as thousands of opposition supporters blocked the main highway through Caracas on Wednesday (10 May) in what was dubbed the "Sh*t March". "They have gas; we have excrement," reads an image floating around social media to advertise the demonstration.
Messages have been going viral on Venezuelan WhatsApp groups giving step-by-step instructions and advice on putting together the Poopootov cocktails. Some insist on avoiding glass containers to ensure that the projectiles only humiliate troops rather than injure them.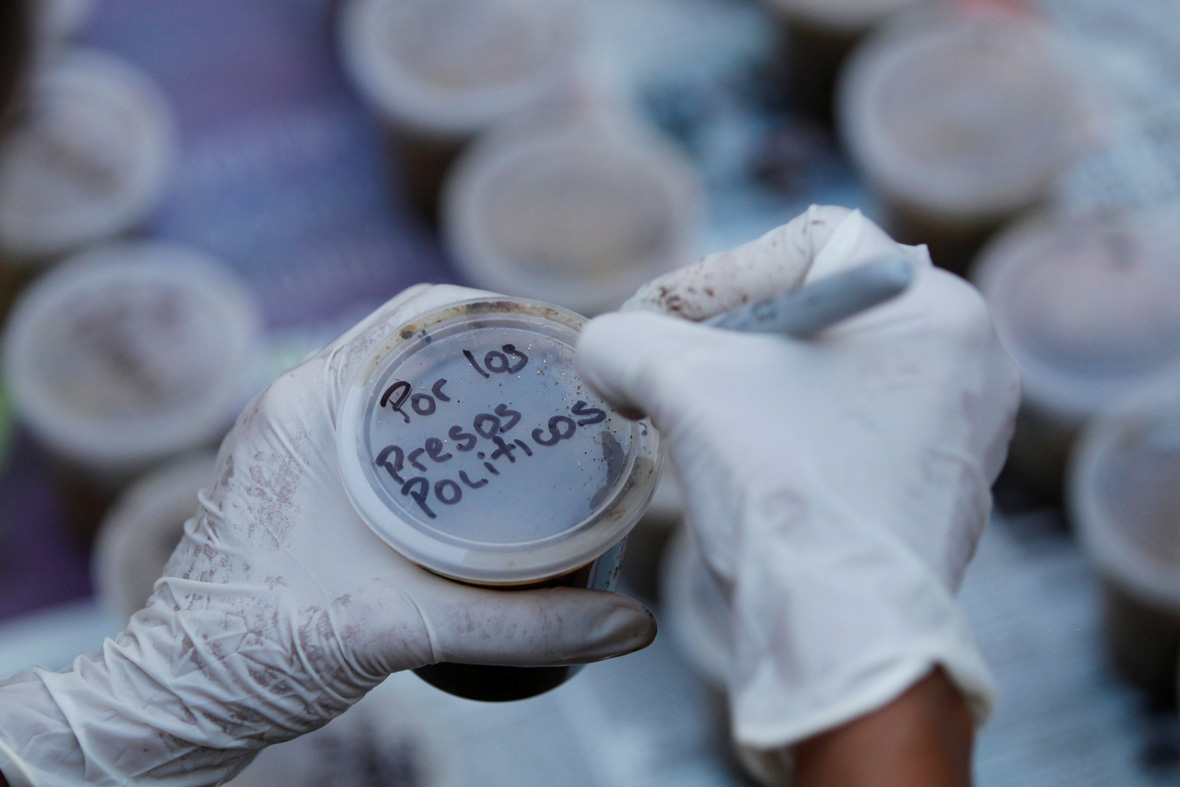 Some opposition sympathisers are appalled at the use of faeces, both animal and human, calling it an unsanitary and inappropriate tactic even in the face of a government they despise. Many note that throwing faeces could increase cases of infectious diseases which are soaring due to the lack of medicine as well as basic cleaning materials such as soaps and disinfectant.
The government accused the opposition of breaking international treaties on biological and chemical weapons by throwing faeces.
While some demonstrators are protesting peacefully, others are getting increasingly tooled-up, throwing rocks, petrol bombs and fireworks at security forces.
At least 39 people have died in the unrest since early April, including protesters, government sympathisers, bystanders, and security forces. Hundreds have also been hurt and arrested. Maduro claims foes are seeking a coup with US encouragement.
The state prosecutor's office said 27-year-old Miguel Castillo was killed during Wednesday's protests in Caracas, without giving details. Motorbike taxi driver Anderson Dugarte, 32, died on Wednesday in the Andean city of Merida after being injured in a protest. Interior Minister Nestor Reverol said in comments broadcast by state television that Dugarte was killed by a sniper linked to the opposition's Democratic Unity coalition. He said Castillo was killed by a firearm.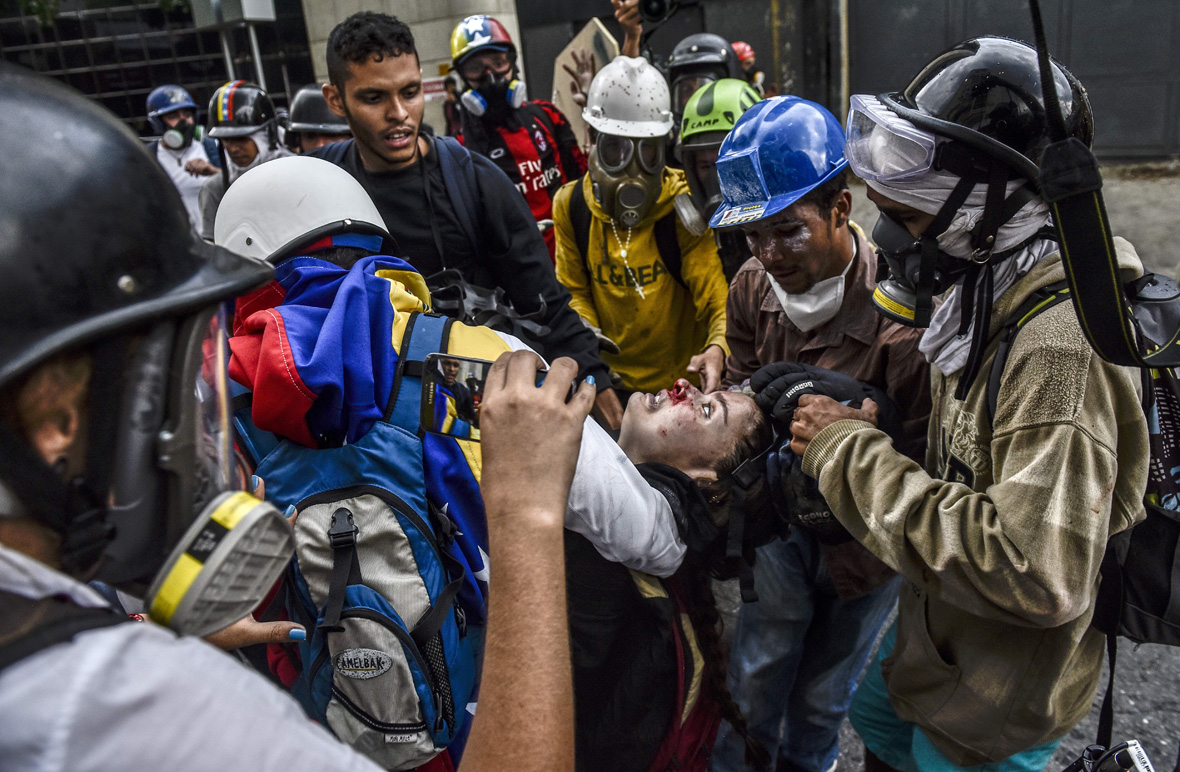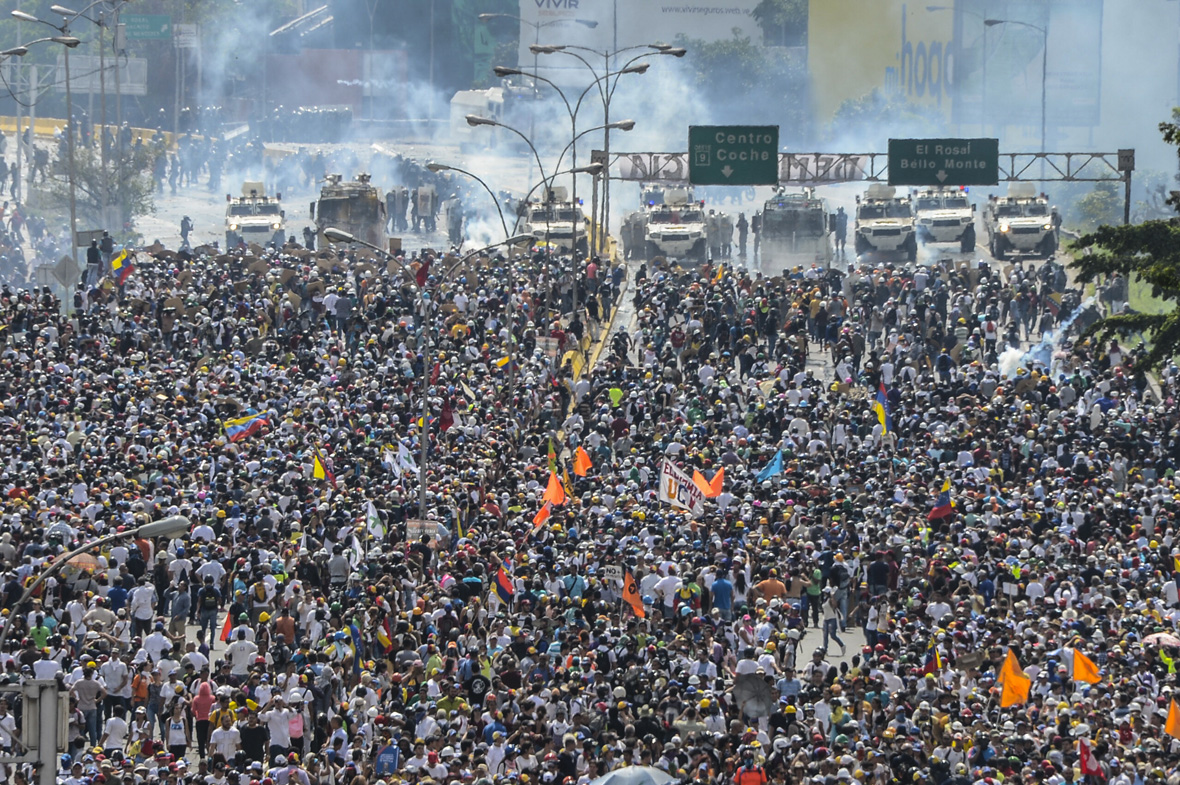 The opposition, which enjoys majority support after years in the shadow of the ruling Socialist Party, says authorities are denying a solution to Venezuela's crisis by thwarting a referendum, delaying local elections and refusing to bring forward the 2018 presidential vote.
With inflation in the high triple-digits, shortages of the most basic medicines, and millions suffering food scarcity, the country is undergoing a major crisis.
Far as more truth on today's reality:
https://ttimesoftrouble.wordpress.com/about/ who I am
https://ttimesoftrouble.wordpress.com/ information and many photos on many subjects such as slavery, human trafficking, twisted human rule, corrupt religions, the father of lies all believe, and much more always added to.
https://dochub.com/timesoftrouble offers a good choice being many [over 250] individual reads on various subjects concerning the major mess America and our entire world civilization is truly in and includes worldwide misled Christianity according to the Bible which has left billions not spiritually prepared for what is soon to become the worst timesoftrouble ever on this planet.
Some of My Greatest Concern:
https://dochub.com/timesoftrouble/VL6qe8/55_little_known_facts_about_human_trafficking
http://www.dreamcatchersforabusedchildren.com/
https://ttimesoftrouble.wordpress.com/2016/07/10/539/  My Efforts for Spiritual Knowledge
https://ttimesoftrouble.wordpress.com/  Contains writings on faith, truth, obedience, end times, human suffering, slavery, and more.
http://vigilantcitizen.com/ – How Powerful This World of Darkness Truly Is
http://www.newworldordernews.com/ – Accurate news on twisted people in every position so true people cannot believe.
http://www.blacklistednews.com/ – Continual reports which reveal just how deranged our human race has become.
Any help at all regardless of how small would be greatly appreciated. Because I have no bank account, I have no paypal, so please. . .
Contact me, Jeff Callarman at